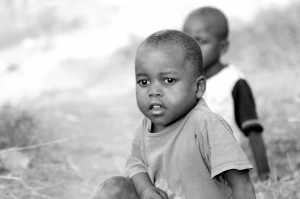 mHealthKarma is helping ST MARY'S ADI COMMUNITY HEALTH CENTRE SERVICES  in Uganda setting up the first EHR in Africa that uses with mobile phones. Using digital workflows and TeleHealth we want to diagnose and treat children infected with HIV, AIDS and malaria.
You can see a sample of our mobile Telehealth Careflow here: https://wicisflows.com/form/315570e2-eb16-4678-b9a6-e82c291f8c76/create Most of these children are orphans and infected with HIV/AIDS and Malaria. Help us to make possible the first Telehealth mobile solution for treating HIV/AIDS in children in Uganda. This is our first example of longitudinal care delivery, and provided a path toward building a truly integrated and affordable health system for this children facility that will allow us to extend the same care and learnings to the whole country.
DONATION FAQS
Doing business as mHealthKarma is a 501(c)(3) not for profit organization, has not provided any goods or services, in whole or in part, to you in consideration for this voluntary cash contribution.
For this campaign we need 4 mobile Android phones and funds to cover WIFI and server expenses for one year.  If you have used mobile Android phone that you want to donate please fill this form and we will contact you right away.
 https://wicisflows.com/form/4105876b-f166-4f5c-a4f2-eedd3a3e5222/create
For wire transfers and gifts of stock, please write us at mhealthkarma@gmail.com