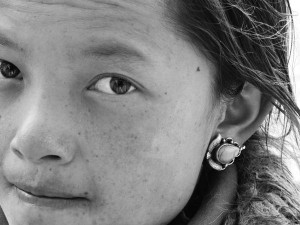 mHealthKarma has partnered with AlpinistasConCancer, a non profit located in Madrid to raise funds and build a children hospital facility in Nepal, in a village called Phaplu, located in the lower Solukhumbu area, in Nepal. This is one of the most affected areas by the earthquake last year.
Both organizations share the same vision and passion, climbing and trekking, and both want to give something back to the sherpa community and their villages. We have many things to learn from the Sherpa Community. They are Great People, and they always have a smile on their faces, no matter how hard the circumstances are. Great People never forget what others have done for them. In fact, having a sense of appreciation makes a person worthy of respect.
mHealthKarma will raise funds to provide medical mobile and software equipment to the hospital. mHealthKarma will provide: portable ultrasounds, pulse oximeters, thermometers, monitors, etc.
The hospital has donated the land to build the hospital to AlpinistasConCancer, and we are proud to partner with them on this giving project initiative, that will reduce death and pain from children and their families in these rural areas in Nepal.
mHealthkarma, a non-profit organization, is here to offer you this beautiful book in exchange for a tax-deductible contribution that we will donate in its entirety provide medical mobile and software equipment to this Children's hospital in Phaplu, Nepal.
Our projects involve bringing affordable high tech medical devices, along with teaching on how to use them, to Nepal, a country much in need of this kind of help.